I have always heard rumors about traveling to Dubai, and here I am going to debunk the myths! Dubai is absolutely on my list of places to go!
There are one hundred and ninety-five countries in this world, and Dubai tops many travelers' bucket lists. Now, there are a lot of myths surrounding the United Arab Emirates, so to help clear everything up before you book your flights and hotel, here's everything you need to know about visiting Dubai!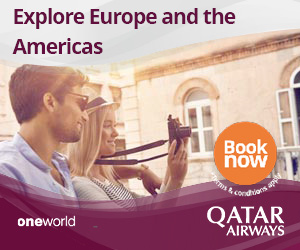 You Don't Have to be Rich to Visit
The United Arab Emirates is regularly noted to be one of the world's richest countries, so it's not all too surprising that many people assume that you have to be pretty well off to spend any time there. This, however, isn't necessarily true. Sure, if you want to dine in the finest restaurants, hire a private yacht for a day, or take part in any other luxury activities, they're going to come with a large price tag. But this is true of the same in any other country in the world. You can, in fact, visit Dubai on a budget. There's plenty of mid-market accommodation (including chains that are renowned around the world), as well as affordable eateries and other centers of entertainment.

Dubai
There Are Plenty of Things to Do
Some people dismiss Dubai as a sunseekers holiday. Sure, the weather in this country tends to attract that sort of crowd. The temperatures often exceed thirty degrees Celsius, and the sun generally shines year-round. However, there are plenty of other things to do if you prefer exploring and to engage in activities while you're away from home. Make use of concierge Dubai. They will give you trip forms to fill out detailing where you want to go, how many people are going, and what your budget is. They will then put their years of experience and extensive knowledge of the local area to arrange perfect days out that will suit all of your needs. They will also send you a travel guide link that can be accessed through your laptop or smartphone. This will allow you to confirm and consult your itinerary without hassle.
You Can Drink Alcohol
Many people believe that the United Arab Emirates is a dry country. However, this isn't strictly true. If you are aged over twenty-one, you can drink in the country. Licensing laws require venues serving alcohol to be attached to hotels or private clubs, so there aren't as many places to choose from when it comes to drinking as you might have in other countries, but you can definitely get a tipple if you so please. Just remember that drinking in the streets is illegal, so don't take your drinks outside or away with you.
Hopefully, this information has helped to clear up some common myths that surround Dubai in the United Arab Emirates. It truly is a wonderful destination that every traveler should aim to fit into their schedule at some point or another!

stay at the fabulous Burj Al Arab Hotel